Royal Rangers Outpost 224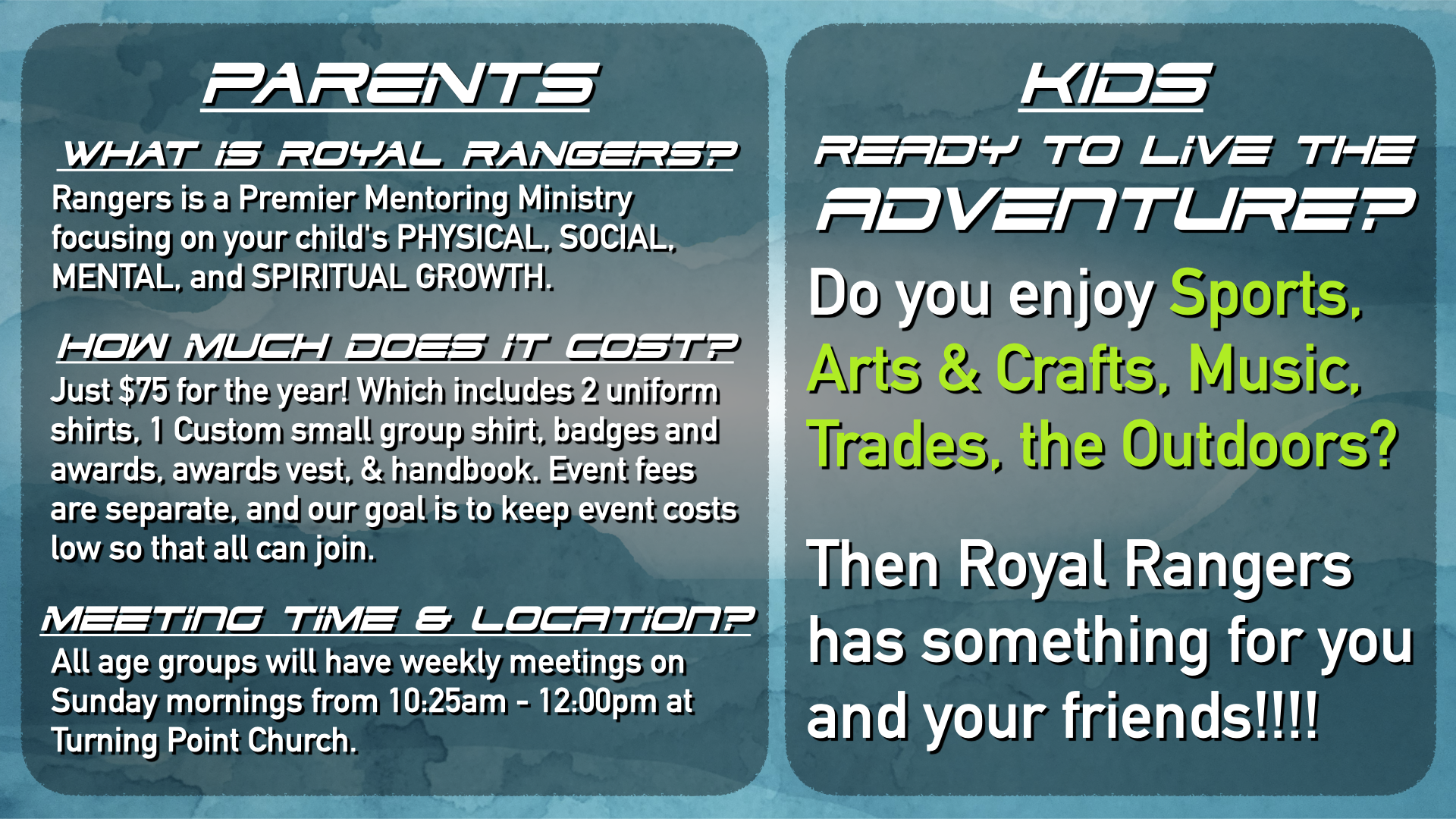 This is an exciting program for  kindergarten through high school.  You will follow trails to activities and adventures.
Best of all, you will be guided along the trail of Bible study and Christian living.
Get ready, because there are lots of exciting things to do!
We have many great activities planned each year including:
Campouts, Dynamiter Overnighter, Junior Leadership Training Academy, Summer Pow Wow, Pinecar Derby
We meet Sunday mornings, 10:25 am to Noon.
We hope you come join us in our adventures!
Outpost of the Year 2009 & 2010